The Wiki for Tale 6 is in read-only mode and is available for archival and reference purposes only. Please visit the current Tale 10 Wiki in the meantime.
If you have any issues with this Wiki, please post in #wiki-editing on Discord or contact Brad in-game.
User:AARON-TESCH
From ATITD6
Jump to navigation
Jump to search
|-AARON-TESCH
welcome to Gravel work labor force YOU HATE TO make Gravel? ...we'll you've come to the right place ......where we LOVE it We are just two players who run this gravel company ( AARON-TESCH and HULK ) so please be patient with us "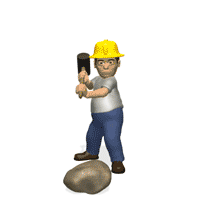 I will take the following items in trades, for Gravel work
hitting your stones into Gravel
+ all work is done at CUSTOMER + i need ues of a Small Warehouse
min 25 stones to 50 stones max per order
CUSTOMER!!!! list
| name | med stones | Gravel | points | items to trade in |
| --- | --- | --- | --- | --- |
| x | x | x | x | x |
| x | x | x | x | x |
| x | x | x | x | x |
| x | x | x | x | x |
| x | x | x | x | x |
| x | x | x | x | x |
| x | x | x | x | x |
| x | x | x | x | x |
| x | x | x | x | x |
| x | x | x | x | x |
| x | x | x | x | x |
(5 Gravel = 1 points)
items i will take in trade
Cost
1 Glass Rod
35 points
1 glass Pipe
35 points
1 Glass Blades
35 points
1 Fine glass Rod
35 points
1 Fine glass Pipe
35 points
1 Glass Jars
35 points
1 Sheet Glass
35 points
12 Empty Wine Bottles
50 point
1 Thermometer
75 points
1 Quality 9k+ Wine Glass set
150 points
1 mirror
1000 points
1 Quality 7500+ Distillation Coil
1500 points
200 silver powder
2000 points
15 Cement
100 points
500 Plaster
1000 points
500 Concrete
1000 points
Oyster Shell
200 points
Mud Granite
200 points
White Travertine
200 points
Yellow Alabaster
200 points
Green Sun
200 points
Night Granite
200 points
Rose Alabaster
200 points
Tiger's Eye Granite
200 points
White Alabaster
200 points
Cherry Travertine
200 points
Canary Granite
200 points
Tangerine Marble
200 points
Serpentine Marble
200 points
Island Blue Marble
200 points
25 rotten flax
10 points
1k flax
300 points
1k dry flax
600 points
1 linen
45points
1 canvas
45 points
15 rope
45 points
1 silk cloth
100 points
1 fertile papyrus
10 points
700 Cabbage
1500 points
700 Garlic
1500 points
700 Carrots
1500 points
700 Leeks
1500 points
700 Onions
1500 points
700 Cucumbers
1500 points
700 Watermelons
5 points
700 Peppers
1500 points
700 Eggplants
1500 points
1 Cuttable Gems
250 poins
1 Huge Gems: Quartz, Ruby, Topaz, Emerald, Sapphire, Diamond
2500 points
1 Large Gems: Quartz, Ruby, Topaz, Emerald, Sapphire, Diamond
400 points
1 Scorpion's Brood Mushroom
200
Razor's Edge Mushroom
200
1 salt water fungus
150 points
1 peasant foot
150 points
1 dung rot
150 points
1000 wax
500 points
1000 Silk
100 points
1 Ash
6 points
100 Steel
1.5k points
100 Brass
1.5k points
100 Bronze
1.5k points
100 Pewter
1.5k points
100 Moon Steel
1.5k points
100 Sun Steel
1.5k points
100 Thoth's Metal
1.5k points
100 Water Metal
1.5k points
100 Metal Blue
1.5k points
100 Aluminum
1k points
100 Antimony
1k points
100 Copper
1k points
100 Gold
1k points
100 Iron
1k points
100 Lead
1k points
100 Lithium
1k points
100 Magnesium
1k points
100 Platinum
1k points
100 Silver
1k points
100 Strontium
1k points
100 Tin
1k points
100 Titanium
40 points
100 Tungsten
40 points
100 Zinc
1k points
2000 barley
1500 points
1 gypsum
5 points
1 bauxite
5 points
1000 wood
200 points
100 any Insects
50 points
1 any types of Sea Lilies-Rose of Ra-Sand Blooms-Orchids
100 points